How We Spent Our Summer Vacation
AiP volunteers scraped, painted, puttied, and plastered and, oh yeah, met new friends, explored historic sites, and even learned something. Some of them ended up on the evening news! What did you do?
The Obergh family from Long Island showed up for the fun in New Castle, Delaware to help restore the Bellanca Air Service Hangar. In the Bronx, repeat volunteers Bob Pietropaoli and his wife, who had helped document a vineyard cottage in Slovenia, tackled wood shutters at the Bartow-Pell Mansion. And in Gloucester, Virginia, volunteers celebrated with a pool party and bottle of champagne after leaving their initials on the putty of newly glazed windows at the Edge Hill Service Station.
Tell us how you spent your summer vacation - essay format not required! - on our Facebook page. We'd love to know!

AiP Photo Contest Comes to a Close

As you may know, AiP opened its arms to artists ar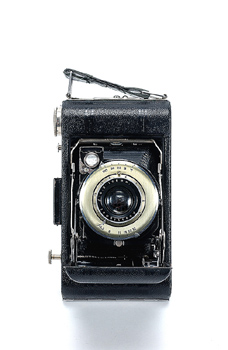 ound the world in the month of August. We asked our followers and fellow preservation enthusiasts to share photographs of their favorite historic buildings and tell us what makes them so special.
With wonderful AiP prizes at stake, our inbox was graced with a number of beautiful images and well-told stories… Decisions, decisions! Though we sure do know our architecture, we're no experts in photography. Luckily, Raul J. Garcia offered us his time and talent.
With his keen eye, Raul is reviewing and selecting our top three photographers and prize winners! Stay tuned to see the results and for a closer look at buildings that have captured hearts around the world. Winners will be announced on our blog and via Facebook and Twitter September 20. Stay tuned!
Meet Our Esteemed Contest Judge
Raul J. Garcia, a Colorado-based architectural photographer, studied photography and painting at the California College of the Arts & Northern Arizona University. Originally a painter/printmaker, his obsession with the art of photography began in the darkroom, while watching his photographs take shape.
A few years later, Garcia's passion for architectural photography was born. "For me photography is a vehicle, to explore and appreciate the relationships between light, elements of nature, and the human interaction with the built environment and the world." Bio courtesy Kelly Rush
Conference Calendar
Frank Lloyd Wright And The East Coast - September 21-25, 2011 - Philadelphia, Pennsylvania USA
During the 2011 Annual Conference of the Frank Lloyd Wright Building Conservancy, participants will spend mornings discussing Wright's work and the afternoons touring related sites. For information, see www.savewright.org.
Adaptive Reuse of Historic Schools - October 5, 2011 - Baker City, Oregon, USA
A presentation and conversation about best practices in historic school adaptive reuse. The now-vacant Baker City Middle School was listed in May as one of Oregon's 2011 Most Endangered Places, representing the challenges and opportunities embodied in many historic school buildings. For information, see historicpreservationleague.ning.com.
Heritage on the Edge: Sustaining Buildings, Landscapes and Communities - October 11-16, 2011 - Victoria, British Columbia, Canada
The 2011 APT (Association for Preservation Technology International) Conference will continue the APT tradition of setting the standard for preservation ideologies, presenting the most current technologies to assist the preservation process, and giving voice to the international community for preservation findings. From this foundation, the discussion will continue on how to successfully link preservation and sustainability during the age of rapid climate change. For information, see www.aptconference.org.