Help Us Win the GlobalGiving Challenge!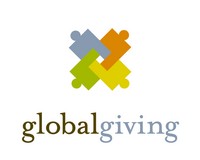 Our invitation to GlobalGiving's Open Challenge arrived and we are on our way to winning. As of this morning, we need just 14 more donations, and an additional US$1,135, to win the challenge and earn a permanent place on the GlobalGiving website.
We've been asking our friends, families, and followers to lend a hand in supporting our Albania: Preservation Skills Training for Locals project by donating as little as US$10 and as much as they are willing. Winning the Challenge – with at least US$4,000 and 50 different donors – will open up a world of fantastic fundraising resources for AiP. We're more than halfway there. Bring us to victory by donating this month – join our team with a quick click!
What's so Special about the Skenduli House?
Gjirokastra, Albania, the focus of our GlobalGiving project, is famous for its kullë, or tower, houses. Massive buildings made of stone from foundation to roof, they give the city its nickname, the City of Stone. Preserving these houses is the key to sustainable economic growth and an improved standard of living for the people of Gjirokastra. The Skenduli house is the centerpiece of this approach. Though showing steady deterioration, the house retains most of its original detailing and materials, making it the perfect pilot project in this World Heritage city.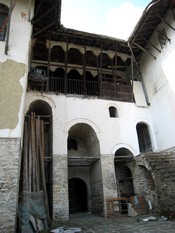 The three-story house is one of few houses the Communist government allowed the owners to continue living in, along with other tenants. Continued occupancy and maintenance, minimal though it was, kept the house from completely collapsing as so many other kullë houses have. The top floor, primarily for summer use, is the most highly decorated, the ground floor the most utilitarian. The house has its original cistern, which is functional though not currently operational.
With your help and that of international volunteers and local trainees, the Skenduli house will be fully restored over the next 3 to 5 years. During restoration and beyond, the house will be open for tours, attracting heritage tourism dollars and making the case for preserving more kullë houses.
The first of AiP's sessions at the Skenduli house is scheduled for May 2012. If that's too long to wait before getting your hands on history, join our project at the Babemeto House, another Category 1 house, this August.
Going Green? Go Old
Architects and developers often believe that historic buildings are not green. As preservationists we know in our hearts that that simply isn't true, and here's why: historic buildings are inherently sustainable, and for lots of reasons.
When they reuse an existing building, architects conserve the energy embodied in the harvest, transport, processing of raw materials, and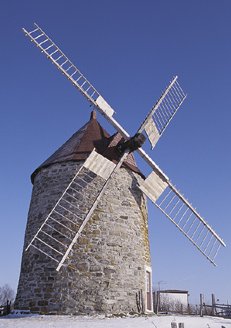 installation of those materials. Restoring an existing building also means developers are reusing a building site rather than using a new site.
Historic buildings often were designed to work with the natural climate and site constraints. Green features include operable windows, a plethora of large windows providing an abundance of daylight, and masonry walls that provide thermal mass. And finally, materials used in historic buildings often were locally harvested, or made of organic materials (think linoleum, for example, which is made of gypsum and linseed oil) versus high-tech petrochemical compounds like many plastics.
Think historic, think green!
Conference Calendar
Building with Earth: From Cultural Heritage to Contemporary Architecture - May 4-5, 2011 - Marseille, France
Learn about the Terra Incognita Project, preservation of earthen architectural heritage in France, and a new European network of professionals and institutions involved in the earthen construction field. For information, see www.culture-terra-incognita.org.
Respecting the Value of Context: The Relationship Between Old and New as a Prelude to the 40th Anniversary of the World Heritage Convention in 2012 - June 2-4, 2011 - Washington, DC USA
The 14th Annual US/ICOMOS International Symposium will re-visit the Venice Charter to analyze its meaning and re-test its applicability to the practice of heritage conservation in the 21st Century. It will also examine the impact of the World Heritage Convention on the US capacity to designate World Heritage Sites and the need for policy changes in the Venice Charter and the Secretary of the Interior's Standards for the Treatment of Historic Properties based on the evidence of forty years. For information, see www.usicomos.org.
Commemoration: The Promise of Remembrance and New Beginnings: AASLH 2011 Annual Meeting - September 14-17, 2011 - Richmond, Virginia, USA
As interpreters of America's past, historians search for meaning in the achievements and trials of those who came before us. Commemoration aims to celebrate, educate, and honor the past. This conference will explore the power of commemoration, remembrance, and new beginnings. The Civil War Sesquicentennial and the 10th Anniversary of 9/11 serve as the back-drop to this essential conversation of commemoration and how we experience our past. For information, see www.aaslh.org.