Plaster Perfect in Ponikva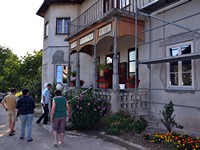 Plaster workshops abound, but how many give you the opportunity to immediately apply your new-found skills AND help save an ethnological collection? Join AiP's upcoming project and you'll do just that. We are looking for people to help restore and replace lime plaster at the charming Villa Rosenau in Ponikva, Slovenia. This is our fourth project in Slovenia, and it is sure to be a great experience for all.
The villa houses an eclectic ethnological collection that has been the curators' life work. They plan to finally open the collection to the public in the newly restored spaces. So if you'd like to learn how to work with traditional lime plaster, or help an elderly couple realize their dream, join us beginning August 28.
The two-week trip also includes four days in Italy comparing the architecture of the two countries and a visit to AiP's previous project at the Monastery of San Giovanni Battista in Serravalle. Learn more about this great adventure!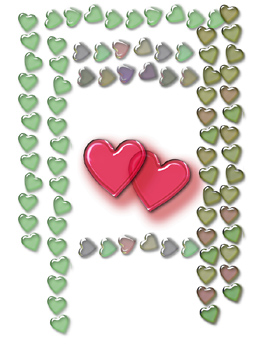 Our Love Affair with History
Historic buildings long ago captured our hearts, and we put our heart and soul into preserving them. You too can share your love of buildings of all types by signing on for an adventure in preservation. This year we have projects at a 1930s gas station in America, a 19th century villa in Slovenia, a Ottoman-era kulle house in Albania and, coming soon, a 19th century country estate in New York City.
Preservation and Embodied Energy
If you're a Destination: Preservation subscriber, it's a safe bet that not only are you a preservationist at heart but you've also probably heard the phrase "the greenest building is one that's already built". In fact, we use it a lot to highlight the environmental sustainability of our mission. But did you know that the phrases originated with Carl Elefante back in 2007?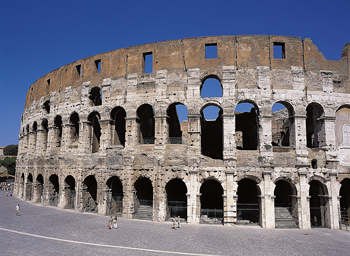 It's more than just a catchy phrase; it's a new way to view our existing building stock. That view is based on the concept of embodied energy, which is a way of looking at buildings not only from their active energy consumption but from the amount of energy used to build them in the first place. If you go back centuries, you can trace that energy to the sun that powered the wheat that stonemasons ate as they cut and laid stone by hand. More recently, of course, you'd consider the energy that goes into the manufacture of glass and steel. Regardless of the material, tearing down a building wastes the embodied energy.
According to the folks who bring you the very cool Embodied Energy Calculator, embodied energy is not a new idea. "The concept has been around since at least 1976, when energy pioneers Bruce Hannon and Richard Stein calculated how many BTUs were required to produce various building materials."
If you're interested in learning more about why saving existing buildings is such a forward thinking idea, see this article by Pam Kueber. And if you're interested in learning how you can put preservation thinking into action, check out AiP's great projects and volunteer vacation opportunities.
Conference Calendar
Energy Management in Cultural Heritage - April 6-8, 2011 - Dubrovnik, Croatia
Energy efficiency in public buildings is a fully adopted practice, but increasing efficiency can be a challenge in buildings categorized as cultural heritage. The goal of this conference is to create synergy between cultural heritage protection and the need to increase energy efficiency in an open and interactive manner, based on shared experiences. For information, see www.ee.undp.hr.
Early American Industries Association 2011Annual Meeting - May 18-21, 2011 - Dearborn, Michigan USA
This meeting gives you the chance to take an incredible walk through American industrial history at The Henry Ford Museum and Greenfield Village. For information, see www.eaiainfo.org.
Rustbuckets or Floating Heritage: Corrosion of Historic Ships - September 5-8, 2011 - Stockholm, Sweden and Mariehamn, Åland, Finland
Historic ships often become iconic symbols, both to the local community and the wider world. They are powerful representatives of by-gone eras and a way of life that is both fascinating and remote to most people. Beautiful as they are, historic vessels are also notoriously difficult and expensive to maintain. This conference aims to bring together people with a shared interest in the preservation of historic vessels and to discuss various approaches and aspects of managing historic ships, focusing on the problem of corrosion. For information, see www.maritima.se.