I-A, I-A, I-A, Oh!!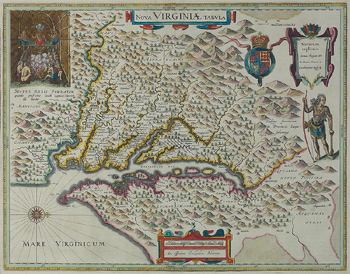 More than a few people have asked me what's up with the IA projects. At first I thought, "We don't have any projects in Iowa", and then I realized, they meant the surfeit of I-A endings in the locations of our upcoming adventures. I suppose it does appear a bit odd that AiP has projects this year in Albania, Slovenia, Virginia, and, if all goes well, Armenia. We certainly didn't plan it that way, but it's a fun alphabetical oddity to note.
The trend even continues on our blog, which has a recent post about the doors of Zanzibar, in Tanzania!
Good News for the Gas Station!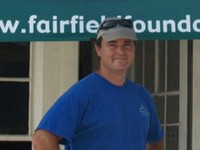 Our project partner The Fairfield Foundation has received a $10,000 grant for the restoration of the Edge Hill Gas Station, site of AiP's volunteer vacation in May. The funds, awarded outright from the Gwathmey Foundation, will help offset the cost of restoring the 1930 building's walls and roof. This funding nicely complements the window restoration work volunteers will complete during their week in Gloucester.
There is still time to sign up for this trip. And don't forget the special behind-the-scenes tour of Colonial Williamsburg with staff archaeologists that we've arranged for AiP volunteers. Join this adventure!
The Story of Preserving "Stuff"
According to The Story of Stuff, one of the most pressing issues of the day is the production, consumption and disposal of "stuff", including construction materials. You should therefore know that by working to preserve the world's architectural heritage, AiP volunteers are also working to conserve the earth's resources. Repairing, restoring and reusing historic buildings reduces the need for new materials by preserving existing ones.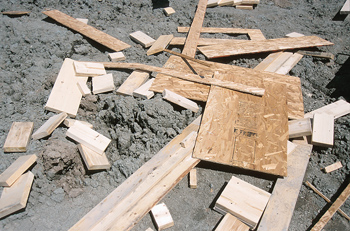 Better yet, one of the primary environmental benefits of preserving buildings is keeping building materials in use and out of the waste stream. Did you know the construction industry is responsible for one third of landfill waste and 13% of all raw materials used in the UK economy? And while the construction industry worldwide is working to eliminate waste - the Waste Strategy for England 2007 aims to halve the amount of construction waste sent to landfill from 2005 levels, by 2012 - preservation has a head start.
So think green, think preservation! And think AiP.
Conference Calendar
The Use of Substitute Materials on Historic Preservation Projects – February 4, 2011 – Boston, Massachusetts USA
Annual Symposium of The Association for Preservation Technology Northeast Chapter (APTNE) will present papers and case studies on the use of substitute materials in preservation projects. For information and a list of papers to be presented, see www.aptne.org.
Adaptive Reuse: Architecture as Found Object - February 25-26, 2011 - College Station, Texas USA
This year's annual symposium at The Center for Heritage Conservation in the College of Architecture at Texas A&M University focuses on case studies and research dealing with adaptive reuse of historic structures. The speakers come from a wide variety of educational, professional and geographic backgrounds. Lectures will cover the broad spectrum of adaptive reuse, its meaning, and projects of varying scales. For information, see archone.tamu.edu.
The American Historic Cements Conference - March 31 - April 2, 2011 - New York, New York USA
The American Historic Cement Conference is the fourth in a series of symposia that has focused on the history and technology of historic cements, and builds upon the foundations of previous three. As historic cement buildings and structures continue to age, the unique challenges related to historic cement identification, preservation and sympathetic restoration have often been overlooked. The purpose of this conference is to enlarge our knowledge of the various cements used in the period from 1870-1920. For information, see www.historiccements.org.